For over 11 years, Green Mountain Grills has been redefining the pellet grill landscape. With two core models, Choice & Prime, Green Mountain Grills offers 3 popular sizes:
- Davy Crockett, compact, mobile, perfect for singles or retirees,
- Daniel Boone, popular family grill,
- Jim Bowie, big cook capabilities.
On the go or just lazy on the couch, you can stay in constant contact with the cook through the Green Mountain Smart Control app. Go mobile, tailgating/camping, with a 12 volt Prime model. Stop by our store and check out Green Mountain Grills - a grill for all capabilities.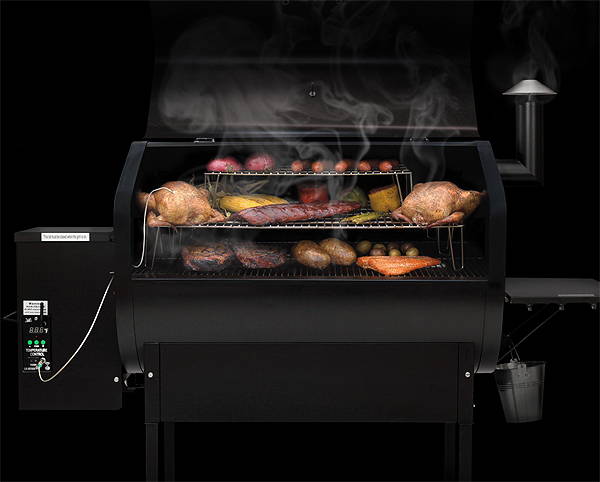 Great smoke starts with great wood. Lumber Jack starts with real wood, not scrap lumber. Lumber Jack offers three types of cooking pellets:
- 100% Wood,
- Dual Blend - 40% Primary Flavor, 60% Red Oak,
- Multi Blend - Blend of 3 Wood Flavors
Texas BBQ Grills carries a wide assortment of Lumber Jack Pellets in 20 lb ($12-$15) and 40 lb bags ($20). Click to see what we flavors we stock.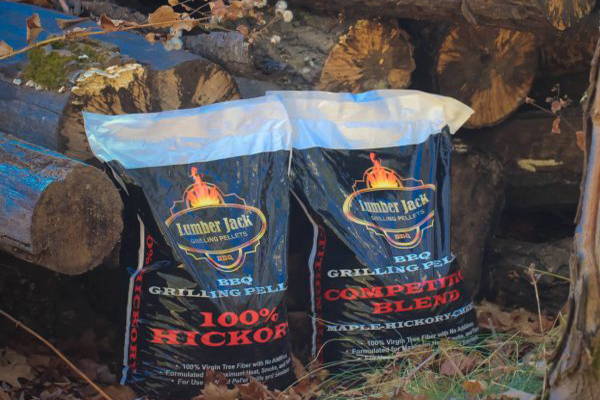 Green Mountain Grills Pellets
Four popular blends that produce remarkable flavor and consistent heat, 28 lb bags, all wood, no fillers or binders. Under $15 per bag.
- Texas: Black Oak, Hickory, Mesquite,
- Gold: Red Oak, Hickory, Maple
- Fruitwood: Orchard Cherry, Beech, Pecan
- Apple: Apple, Hickory, Red Oak